CALENDAR OF EVENTS FOR Austin Tennis Center
---
Jr Clinics — ATC Winter Break Camp Session II — 12/31/2018
---
Starts 12:30 PM Ends 3:00 PM
3 Day Camp
$60.00
Description
   The Austin Tennis & Pickleball Center Presents

The Junior Development 2018 Winter Break Camp
Session II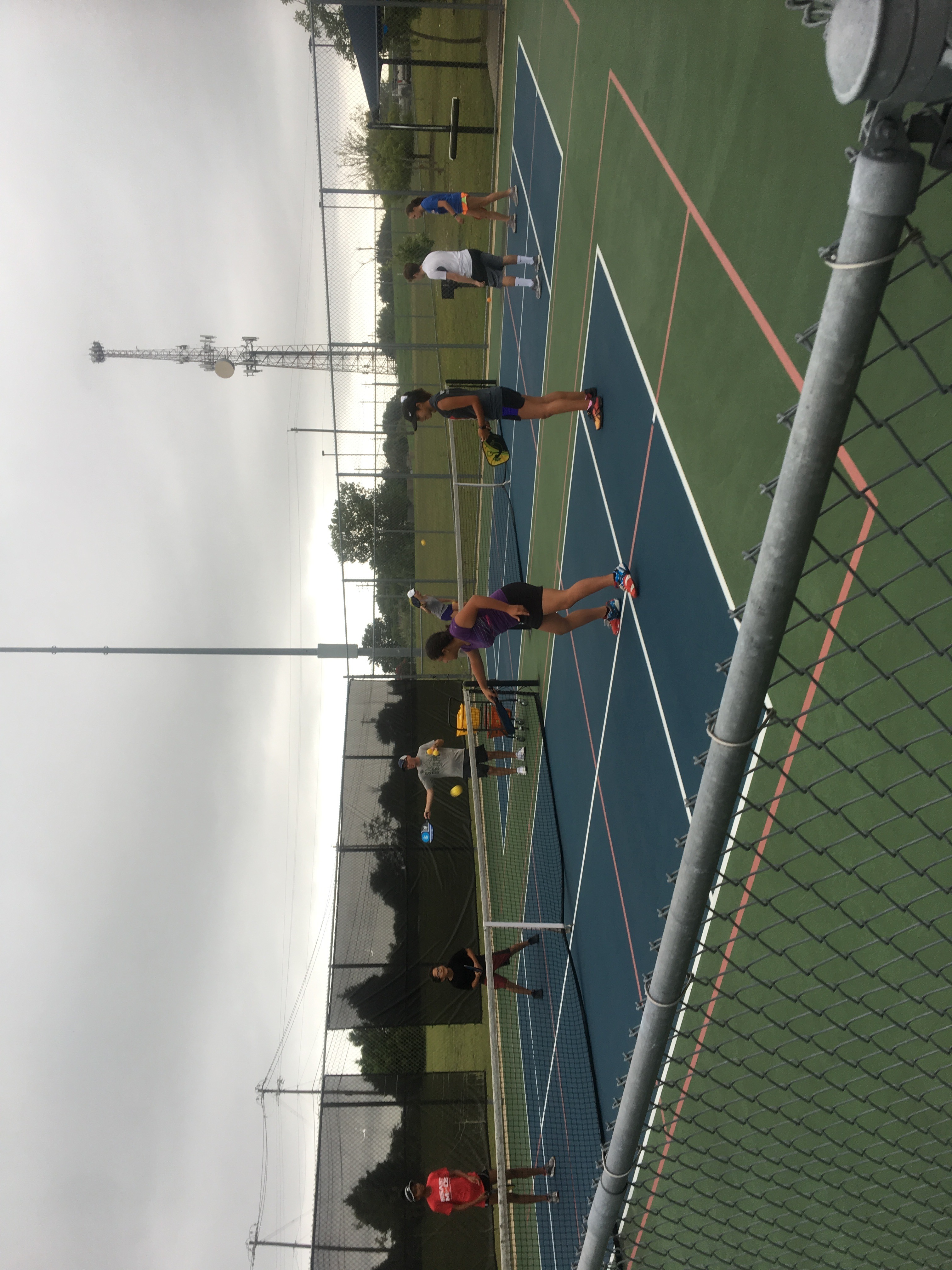 Mon-Wed, December 31, 2018-January 2, 2019    
9:00am-11:30am & 12:30-3:00pm
www.playatctennis.com              512-928-8119                      pickleball@playatctennis.com 
Are you looking to kick your game into gear over the Winter Break. Parents…Are you looking for a great Holiday gift idea? While everyone else is sleeping in, come out and train with the Pro's at the Austin Tennis & Pickleball Center. Not only is this a great way to improve your game, it is a wonderful experience for new players to the game. There are 2 sessions to choose from. Classes will be separated by skill and/or age.
Location:            Austin Tennis & Pickleball Center, 7800 Johnny Morris Road, Austin Texas 78724

Entry Fee:          $60.00/participant for all other players.  Complimentary for ATC Jr Dev. January Monthly Tuition Players.   
Categories            
Intro Camp for Beginners 7-18 year olds  12:30pm-3pm

Intermediate 8& Under (Red Ball Players) 12:30pm-3pm

18&Under Intermediate Players / Tournament Players  12:30-3pm

10&Under Green Dot / Orange Ball players 12:30-3pm
Registration:      RSVP through the link above marked "ONLINE ENROLLMENT". 
Reg. Deadline:   All Registrations and Camp fees must be returned to the Austin Tennis Center no later than Mon., Dec. 17.
Add. Info:          In the case of camp cancellation due inclement weather, Sat. Jan 5 & Sun. Jan 6 will be used as make-up dates from 12:30-3pm.  No refunds can be issued after the registration deadline. 
Host Comments
This camp is Complimentary for all ATC Junior Development January Monthly Tuition Players. $60.00/participant for all other players
Location Information
Austin Tennis Center
Austin's newest and largest municipal tennis center with 12 lighted courts, a lighted backboard, and a fully staffed Pro Shop
7800 Johnny Morris Road
Austin , Texas 78724