CALENDAR OF EVENTS FOR Austin Tennis Center
---
Socials Registerable — Pickleball-May the 4th be with Pickleballs Tournament — 5/4/2019
---
Starts 8:30 AM Ends 7:00 PM
1 Day Event
Description
The Austin Tennis & Pickleball Center and GAP Present

May the 4th Be w/Pickleballs Tourney
Saturday, May 4, 2019
www.playatctennis.com              512-928-8119                      pickleball@playatctennis.com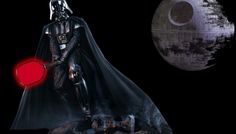 With great pickleballs comes great responsibility. There is a little known rumor that the Sith and Jedi hada falling out over a bad call on the pickleball court. Be prepared to continue the saga.  This 1-day event is part of the ATPC/GAP Tour Series for 2019. This event will offer Men's & Women's Doubles, & Mixed Doubles for Open, 4.5, 4.0, 3.5, 3.0, & 2.5 levels. Enter with a partner or let us help find one for you. Be prepared for a lot of fun and competition. Which path will you choose?
Tournament Director: Lincoln Ward
Location:    Austin Tennis & Pickleball Center, 7800 Johnny Morris Road, Austin Texas 78724

Entry Fee:  $27.00/participant for 1st event    $21.00/participant for 2nd Event. (Limit of 1 Dbls & 1 Mixed Dbls events)
Entry Deadline:   In the hands of the Tournament Director by Sunday, April 28, 2019 @ 8:00pm
Rain Make-Up Date:  Saturday, May 11, 2019
Event(s):
Men's Doubles Open, 4.5, 4.0, 3.5, 3.0, 2.5              Women's Doubles Open, 4.5, 4.0, 3.5, 3.0, 2.5
Mixed Doubles Open, 4.5, 4.0, 3.5, 3.0, 2.5
Additional Info:  Players may enter one gender dbls & one mixed division.  Max of 16 teams per event.  Tournament Director reserves the right to re-classify any player, as well as combine divisions to fill draws.  Teams must play in the division of the strongest partner.  Format will be round robins or Single Elimination main draw with a backdraw for 1st match losses.  Consolation draw players will play for 3rd place.  There will NOT be a play back for the consolation winners to play for 1st place.  Players will be guaranteed at least two matches.  All players will receive participation swag.  Awards will be given for 1st, 2nd, and 3rd finishers in all full draws.  1st place awards will be given for round robin draws.  All tournament fees must accompany player registration. Tournament Rain out date will be May 11, 2019.
Registration Directions:  RSVP using the link below.  Once you RSVP a Flier will be sent to you in a confirmation email.  Afterwards, the Tournament Director will call you to finish your registration details.  You can also finish you registration by following one of the options below.
Option 1)  Fill out flier& return to the Austin Tennis & Pickleball Center with registration fee by tournament deadline. 
Option 2)  Call the Austin Tennis & Pickleball Center at 512-928-8119 and register over the phone.  Payments will be accepted over the phone by credit/debit card.  
Location Information
Austin Tennis Center
Austin's newest and largest municipal tennis center with 12 lighted courts, a lighted backboard, and a fully staffed Pro Shop
7800 Johnny Morris Road
Austin , Texas 78724