welcome to the austin tennis and pickleball center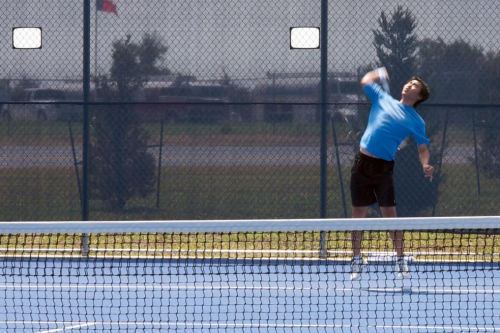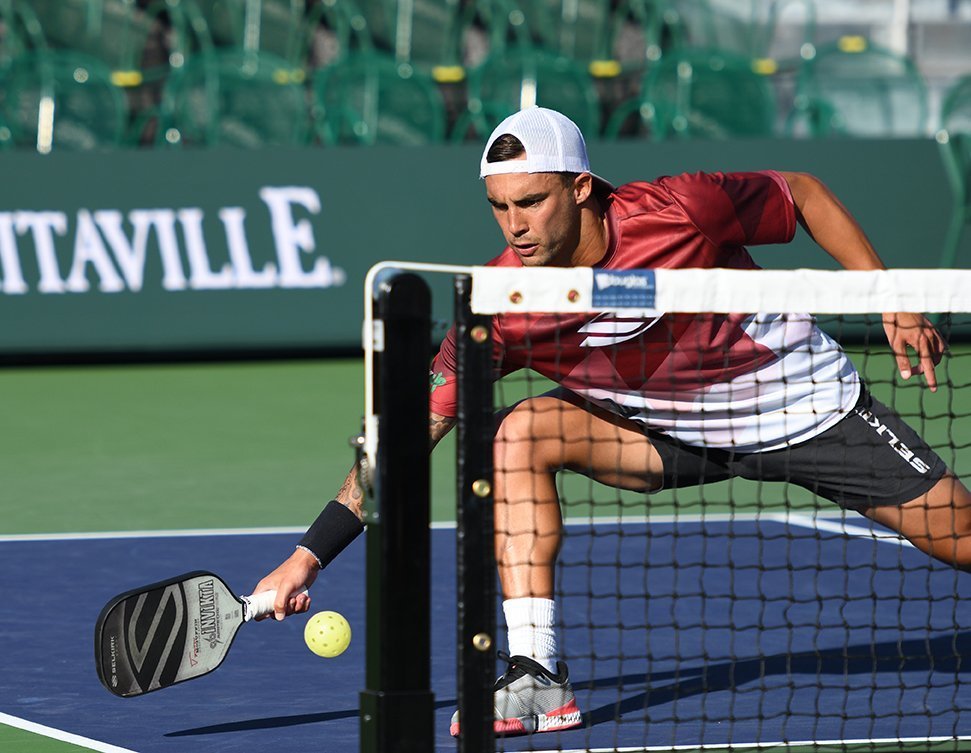 World #1 Ranked Tyson McGuffin @ the Austin Tennis & Pickleball Center
 Pickleball Magazine and LevelUp National Camps will be bringing Tyson to the ATPC to run two 3-day camps!!!  Click on the link below for details
The Austin Tennis Center is the largest public tennis & Pickleball Center in the Austin and surrounding areas.  Play on any of the ten tournament standard tennis courts or 8 outdoor pickleball courts.   If you are or have younger players, experience Austin's only permanent 36' and 60' courts designed specifically for 8&Under / 10&Under development and competition.
Learn from experienced and certified teaching pros.  You can find a variety of Group Classes, Private lessons, leagues and socials that will meet even your most specific tennis or pickeball requests.  Home to the ONLY "All Inclusive" Junior Development Program in the Austin area, the ATPC is one of the premier Junior Development Centers in Austin!!!
View or list of upcoming events and adult drop in clinics listed below. Call 512-928-8119 or email info@playatctennis.com for more info or to register for an activity.
Upcoming Tournament(s)
St. Patrick's Day Pickleball Tourney               Sat-Sun. Mar. 16-17
May the 4th be w/ Pickleballs Tourney      Sat-Sun May 4-5, 2019
Hotter Than Heck Pickleball Tourney      Sat-Sun July 20-21, 2019
Dia De Los Muertos Tourney              Sat-Sun Nov. 2-Nov. 3, 2019
2nd Annual Noon Year's Eve Tourney               Tues. Dec. 31, 2019
If you are not sure of your self rating, please refer to the following link(s) to self rate:
Upcoming Events (Click on the Event to RSVP)
---
---
hours and fees
Municipal Hours of Operation
Summer Hours (April-November)
Monday - Friday 8:30am-10:00pm
Saturday-Sunday 8:30am-5:00pm
Winter Hours (December-March
Monday-Friday 9:00am-9:00pm
Saturday-Sunday 9:00am-5:00pm
Court Fees (Per Person)
*Please note that as of January 1, 2016, municipal tennis center court fees have changed.
Adults (living inside the City of Austin limits) $4.00/ person
Juniors (living inside the City of Austin limits) $2.00 / person
Seniors (living inside the City of Austin limits) $3.00 / person
36' Quickstart Courts $3.00/ Hour
Pickleball Court $3.00/ person